Blog Roll
Got something interesting to say?  Informative?  Thought provoking?  Funny? Don't keep it to yourself – join Never Mind The Bus Pass' Blog Roll and let the world know what you're thinking. Join here

A cursory nod from the Tory chief as UKIP's first elected MP is sworn in… Tagged: Douglas Carswell, GuyNews.TV, UKIP
Today marks the ninth anniversary of the Abnormal Returns blog. In that time I have published some 4,800 posts and have garnered a dedicated following […]
The post Ninth blogiversary appeared first on Abnormal Returns.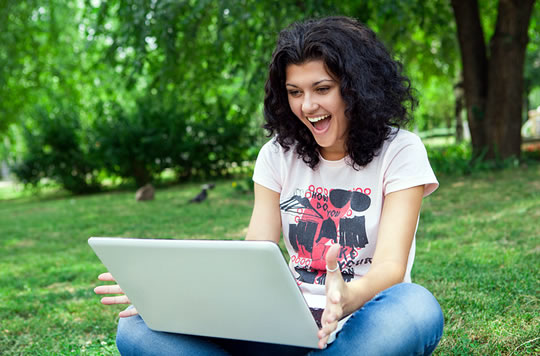 People usually search out positive posts on social media -- but not always. Dr Jeremy Dean is a psychologist and author of PsyBlog. His latest book is "Making Habits, Breaking Habits: How to Make Changes That Stick" Related articles: Happines
From my own 193-country journey to the stories of many other people who were kindly willing to share, The Happiness of Pursuit attempts to extract and convey the lessons of modern-day quests. This series explores some of these lessons. Lesson: We are motivated by progress and achievement. It feels good to check things off. Lists&hellip
I love having people over for lunch, dinner, coffee, whatever, but the reality is that it's getting increasingly challenging to invite people and have any idea what to offer them.
It seems like everyone has some sort of dietary restrictions and/or preferences these days, and finding something that everyone can eat is often fairly difficult.
It's a serious matter too: an allergy (such as peanut or shellfish allergy) can be life threatening.
A food intolerance is usually a less serious condition - in that it doesn't involve the immune system - but still, it should never be taken lightly.
A food preference is different though.
Some people don't like fish. Others eat no meat, egg or dairy. I, for one, am not a big fan of gluten or refined sugars — but I don't get sick if I eat a slice of pizza or a bagel.
These are personal choices, but they should be respected nonetheless.
I consider myself a tolerant person and what a person does in their own living-quarters has always been entirely their own business.
When I entertain (
wait, did I just used that term? O.M.G.
) I always make sure to have at least one or two things each person can have.
For instance, I have a vegan friend who gets uncomfortable by the sight of people eating meat. He's polite enough not to say anything, but I know how he feels.
So when I invite him over, there's never meat in sight.
That said, I don't always cook 100% to everyone's issues, but I rather make sure that I have a few options everyone can eat.
If I know someone is allergic to nuts, then I won't put them in the salad, but I may pass them around for people to add — that type of thing.
I also do my best to avoid cross contaminating by using the same spoon to stir different foods.
Also, nutrition is one of those fields where there are a lot of strong - most of time conflicting - opinions.
I don't want to spend a dinner discussing each person's dietary choices.
When someone brings up the topic, I try to divert the discussion.
People can get very defensive and the conversation may easily get heated; best thing to do is to take the conversation away from that uncomfortable area.
Moving on to today's recipe: Creamy Coconut Eggplant Curry. This is one of the dishes I make when I have friends with diverse dietary needs.
It accommodates vegans, lactose-intolerants, cavemen, food combination dieters, and - more importantly - people who like delicious things.
I always feel a little mischievous when I make it, because I know I have a trick up my sleeve. It looks and tastes it takes a lot of time to make, so it's fun to see the shock on everyone's face I reveal that it's made with few ingredients and it's super simple.
It is actually so rich and creamy, no one can believe there's no cream or even dairy in it and that it's completely healthy.
It's sort of a perfect and delicious recipe, no one has ever complained about it!
Creamy Coconut Eggplant Curry
Print this recipe!

Ingredients
Serves 4
1 large eggplant, cubed
3 tablespoons coconut oil (or olive oil)
2 teaspoons cumin seeds
1 tablespoon mustard seeds
1-inch piece fresh ginger, peeled and grated
3 garlic cloves, minced
1 teaspoon red pepper flakes
1 medium onion, finely chopped
1 teaspoon fine grain sea salt
2 teaspoons garam masala
1 tablespoon tomato paste
1 (13.5 oz / 400 ml) can full fat coconut milk (I used
BPA-free Natural Value
)
Chopped cilantro
Directions
Heat 2 tablespoons of coconut oil in a large skillet over medium-high heat.
When it's sizzling hot, add eggplant cubes and saute' for about 6 to 8 minutes, stirring every now and then. Once eggplant cubes have browned, transfer them to a plate. Set aside.
Return the skillet to the stove, add remaining tablespoon of coconut oil and heat over medium-high heat. Add cumin seeds and mustard seeds, cover with a lid and let them pop for about 30 seconds to 1 minute.
Lower the heat, and add garlic, ginger and red pepper flakes. Saute' for 2 minutes, until fragrant.
Add onion and salt and saute' for about 8 to 10 minutes, until translucent.
Add tomato paste, coconut milk and garam masala and bring to a boil. Add eggplant cubes and cook for 10 minutes, until sauce starts to thicken.
Serve sprinkled with chopped cilantro.
Nutrition facts
One serving yields 305 calories, 27 grams of fat, 14 grams of carbs and 5.5 grams of protein.
These wines were recently tasted at a rather fine lunch at La Trompette, which is a great restaurant. It went on a long time, as you can imagine. I'm always struck by how well older bottles of top Bordeaux show in these situations, and how inconsistent red Burgundy can be. And the Rhône can be [...]
So, the broadcasters have come up with what they think is the most viable format...
I just returned from a visit to the WW1 Western Front, where I saw the battlefields, memorials and cemeteries. I went to look and to discover.

Having never studied WW1 at school, I had a lot to learn and so I bought a few books about WW1 and the conflict on the Western Front. From 1914 – 1918, World War I took place across much of Europe that saw 16 million people killed. On the west side of Europe, on 4th August 1914, Germany invaded neutral Belgium and Luxembourg before moving towards France. After the German march on Paris was halted, what became known as the Western Front settled into a battle of attrition, with a trench line that would change little until 1917.

Fierce fighting took place along the northern part of this Western Front, especially around Ypres, Vimy Ridge and The Somme. It is these areas that I went to see. I have included a few pictures below from my trip.


The Menin Gate, in Ypres, where The Last Post if played every night.
Restored German Trenches, at Vimy Ridge.
A very large German Cemetery.
Tyne Cot Cemetery, The Somme.
Allied trenches at Newfoundland Memorial Park.
Lochnagar Crater, Near Albert, The Somme.
Tank Memorial, near Pozières, The Somme.
Row upon row of headstones.
The Thiepval Memorial to the Missing of the Somme.
Remembrance Poppies.
It was very moving and sombre. The waste of human life was enormous. In all areas of the war, 16 million people died in WW1 and looking at the ages of the soldiers on their headstones, the typical age was in their early twenties.
I will be running a motorcycle tour to these battlefields next year, so that others can see the sadness of what happened. It certainly wass an emotional experience to go and see it for myself.